At least 50 poems by high school poets will be selected for inclusion in the anthology, and those poets will be invited to participate in an awards ceremony and reading in the spring of 2022 (date and time TBA).
Additionally, our esteemed judge, Judy Halebsky, an award winning poet and director of the MFA program at Dominican University, will select 3 winning poems and at least 3 honorable mentions.
There are monetary prizes for the winners:
1st place: $200
2nd place: $100
3rd place: $75
The contest is open to any high school student (grades 9-12) residing in the San Francisco Bay Area (not limited to Marin County). We are working hard to reach underrepresented students whose writing has not been included in past contests or anthologies.
Submissions are limited to 3 poems per student. All poems should be organized in a single document (doc, docx, or pdf). No identifying information should be included in this document or in the file name.
Poems should be no longer than 2 pages* using a 12-point plain font
*We have increased the page limit from 1 to 2 pages, but this will be a strict limit. Poems that use columns to get around the page limit will be disqualified. If you use columns, make sure it is a formal choice that adds meaning to the poem, for example the poem can be read both horizontally and vertically.
NEW THIS YEAR:
We are introducing a new submission system. Submissions will no longer be directly through teachers via google docs. Students will need to set up a free Submittable account: https://manager.submittable.com/signup
Submittable is the preferred submission system for the vast majority of poetry journals and contests, so students will be able to use this account to submit their work for years to come. Accounts are straightforward to set up, but teachers can request for MPC volunteers to visit their class and give a Submittable tutorial if desired.
To read our complete guidelines and to submit your poems via our Submittable page, follow this link: https://marinpoetrycenter.submittable.com/submit*
*this link will not activate until the contest opens on 11/15/21
Please address any questions to: highschool@marinpoetrycenter.org
Submissions will be judged on:
Courage of expression
Originality of language
Skill in poetic technique
How teachers can help:
If your poetry unit coincides with the contest submission period, encourage your students to submit their best work.
Talk to students about the contest to stimulate interest.
Set aside some class time for students to create their Submittable accounts and submit their poems.
Encourage students to refine and submit poems they may be working on.
Encourage students to submit poems created for slam or other poetry clubs.
Post the flyer and contest guidelines in your classroom, on Google Classroom, or in your school's newsletter.
Please help us spread the word and let other interested teachers know about the contest!
Meet This Year's Judge, Judy Halebsky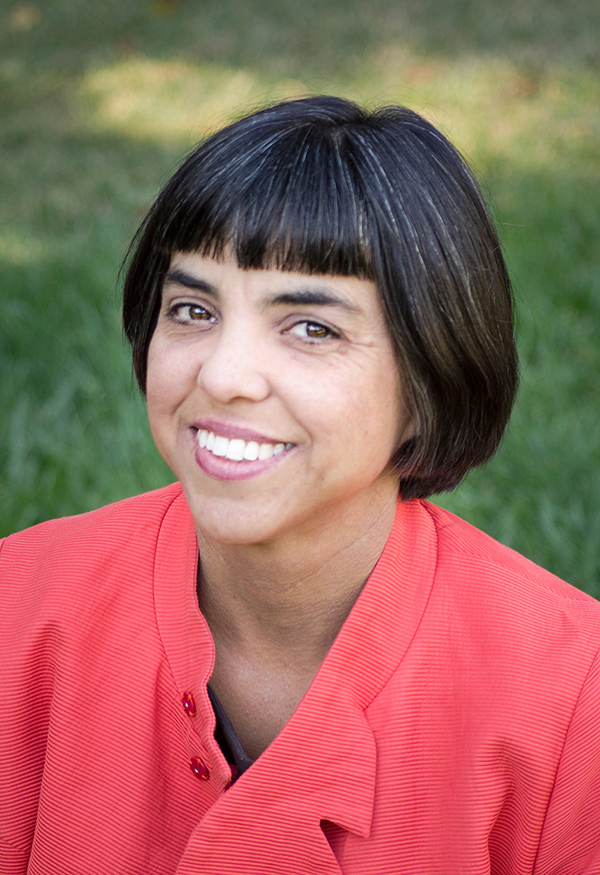 Judy Halebsky is the author of three poetry collections—Sky=Empty, Tree Line,and Spring and a Thousand Years (Unabridged)—and the chapbook Space/Gap/Interval/Distance.
Born and raised in Halifax, Nova Scotia, she holds an M.F.A. in English & Creative Writing from Mills College and a Ph.D. in Performance Studies from the University of California, Davis. On fellowships from the Japanese Ministry of Culture, she spent five years living in Japan, where she trained in Butoh dance and Noh theatre.
She now directs the low-residency MFA program at Dominican University of California. Halebsky's work has been supported by fellowships from the MacDowell Colony, the Millay Colony, and the Vermont Studio Center. Sky=Empty won the New Issues Poetry Prize, and Space/Gap/Interval/Distance won the Poets-Under-Forty Award from Sixteen Rivers Press. Tree Line was shortlisted for five awards including the Believer Poetry Award and the California Book Award.
In Spring and a Thousand Years (Unabridged), published in 2020 by University of Arkansas Press, the Tang Dynasty poets Li Bai and Du Fu encounter everyday life in Oakland, California, where Halebsky now lives with her nature guide and their young daughter.
Learn more at www.judyhalebsky.com